Visual Solutions
Your brand. Your content. Your image.
SHI Visual Solutions help you effectively deliver powerful and beautiful messaging via digital signage, video collaboration, and content management.
Speak with a specialist
SHI's visual and digital signage solutions can be tailored for any environment, including corporate, education, retail, hospitality, transportation, and public spaces.
With an impressive team of certified experts and industry-leading partnerships, we can help you design, build, and deploy a visual and digital signage solution to meet your business goals and requirements.
From multi-display video walls and menu board-style signage offerings to projector-based systems with zoned audio and video, our solutions already power countless enhanced hybrid videoconferencing rooms, training facilities, command centers, and others.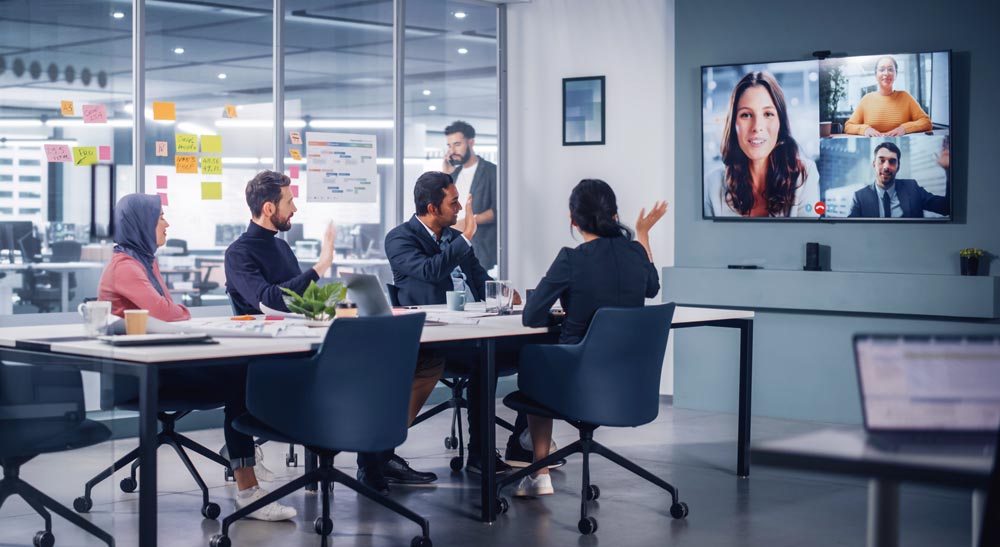 Visual and digital solutions benefits
Our end-to-end visual solutions offer a number of benefits to your organization, including:
Economical
Compared to traditional print media, digital signage can be frequently and easily updated. This saves recurring printing and shipping costs and streamlines on-site construction. Increased flexibility also allows organizations to drive net new revenues by incorporating signage into more on-site scenarios than would have otherwise been feasible.
Effective
Be heard! Increase the awareness of your content, products, and branding. By leaving conventional print-based signage behind, you give yourself and your teams the freedom to shape the message anytime, without waiting for traditional printers to turn updates around. Digital signage allows levels of interactivity simply not possible via any other means.
Simple
Save time and improve overall messaging consistency by remotely creating, editing, and delivering information to any location using Content Management Software (CMS). Teams can implement sophisticated signage solutions – simply, quickly, efficiently – by using a common toolset and interface to manage all aspects of messaging workflow.
Scalable
We accommodate all visual projects, whether it's a single deployment or nationwide rollout. Our solutions scale across one or as many locations as needed – and deliver consistent, on-brand messaging no matter the platform or place. This allows precise alignment of messaging strategy to business need, which is clearly good for the bottom line.
Signage drives tomorrow's business
Advanced signage is no longer a luxury. Hybrid workplaces and fast-evolving customer and stakeholder expectations are making it increasingly crucial for effective, visually appealing on-site signage solutions. Whether you're training your own people in a controlled facility or reaching out to new prospects in a public space, the right visual solution sets your organization apart. Here's a sample of solutions:
Video walls
3D wayfinding
Conference rooms and huddle spaces
Menu boards
Merchandising kiosks
Real-time scheduling and notifications
Check out the examples on the left above from SHI's Executive Briefing Center and Customer Innovation Center.
Your custom, end-to-end visual solution
We help you select, deploy, and manage a complete solution via our four-stage process: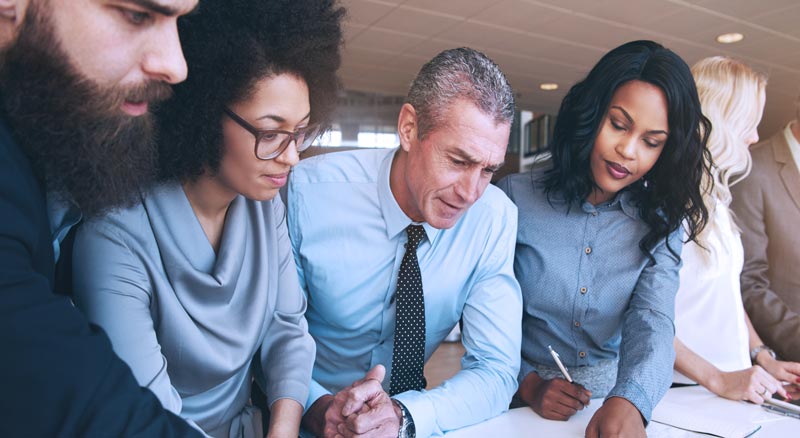 Strategy and design roadmap
We use the latest technologies to empower your employees, engage your customers, and turn your vision into a business-improving reality. Our experts will help you build a comprehensive roadmap that reflects best-of-breed solutions, and addresses the current and projected needs of your business.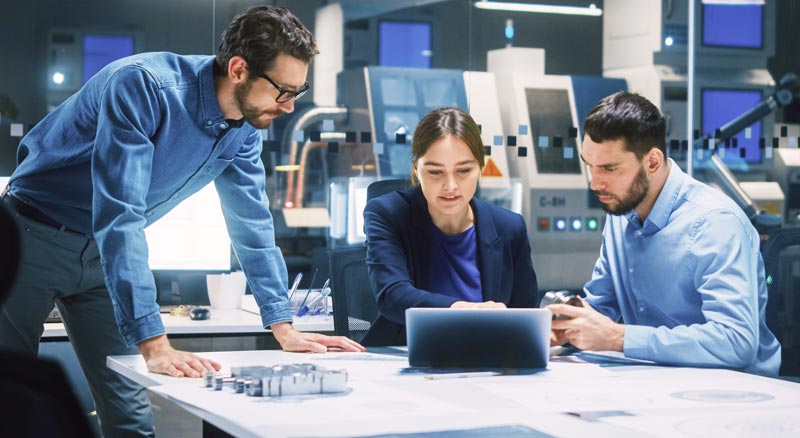 Engineering/scoping process
We work closely with you to understand your current and projected needs, then we craft a custom solution that suits your IT and physical environment and leaves more than enough room for the future. All of our visual solutions are reverse engineered from these specific requirements to maximize ROI and minimize risk.
AR-based site assessment
We show you how your new solution will look in your environment – with your content running – before you deploy it. We incorporate your detailed feedback into successive iterations of the design before final implementation. This comprehensive approach ensures we deliver precisely what you both expect and require.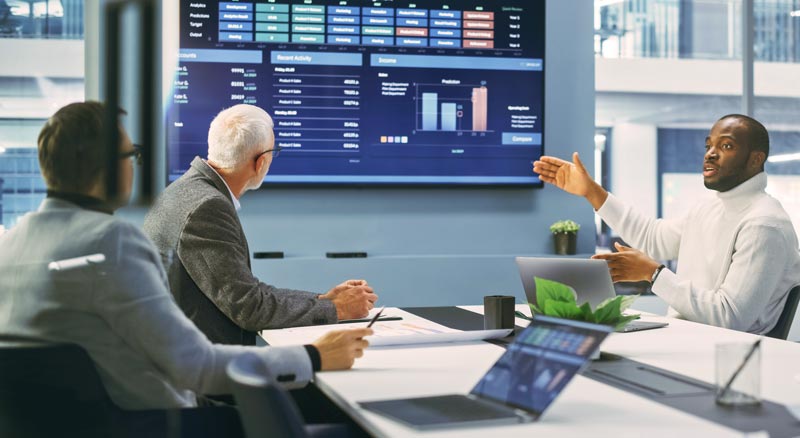 Deploy, train and support
Our experts deliver your solution on-site, whether it's one location or across the nation. We deploy the solution as promised, train your teams to manage it afterward, continue to partner with you to address any post-installation questions or issues, and ensure it meets the originally defined strategic goals.