Printing and Imaging Solutions
Commandeer the best printing and imaging fleet for your needs
Whether you know your print requirements like the back of your hand or need help outlining your optimal environment, our certified print specialists are here to help.
Speak with a specialist
With a hassle-free printing environment, your teams can focus on the mission-critical tasks that drive your business forward. Build a printing strategy that works for you, not against you, with SHI's Printing & Imaging Solutions.
Printing and imaging are at the heart of many organizations' procurement and data preservation strategies. However, businesses often struggle to dedicate the resources necessary to properly manage and right-size their environment — resulting in wasted spend, time, and supplies.
SHI leverages our decades-long relationships with industry-leading brands to develop custom solutions for your organization. From lightweight desktop printers to robust multifunction units, our vendor-agnostic specialists will help you optimize your fleet to increase production while lowering operational costs.
Managed Print Services, by experts who care
When trusting a partner like SHI to provide Managed Print Services, you need us to have a deep understanding of your unique environment, goals, and obstacles.
SHI's Printer Assessment helps achieve a clear view of your printer fleet and accurately analyze usage, monitor workflow, predict consumption levels, schedule maintenance, and troubleshoot problems so your fleet stays operational. Combining the insight from our Printer Assessment with our robust partnerships with industry-leading manufacturers, SHI's certified print specialists help transform your printer fleet into a printer armada.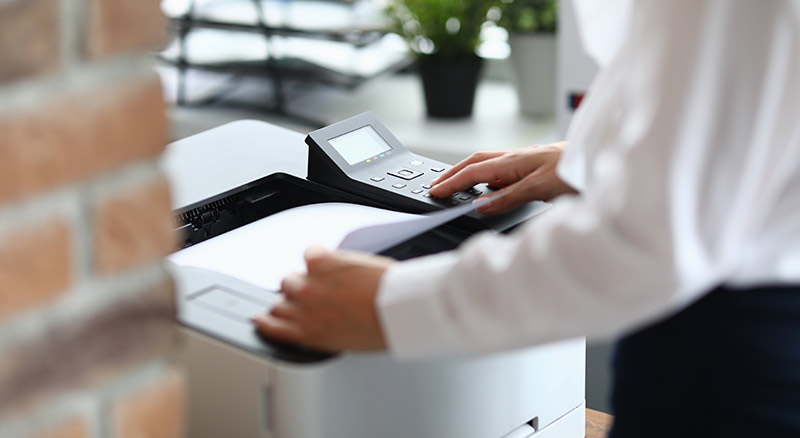 Get smooth sailing from your printer fleet
Unmanaged print environments risk unwanted costs, unnecessary disruptions, and unhappy teams. SHI's certified print specialists can help free resources and save money with custom, right-sized printer solutions and Managed Print Services.
Save on your supplies
Leverage SHI's decades-long relationships with industry-leading brands to help drive down the cost of ink, toner, accessories, and more. Efficiently replenish low supplies with our automatic fulfillment service, which reviews your supply levels daily and delivers replacement ink and toner before your devices run dry.
Customize your usage
Identify and eliminate wasteful printing habits with our secure printing and authentication solutions, powered by our software-driven print output monitor. We help gain visibility into your end-user print patterns so you can track unnecessary usage, customize user-group policies, and reduce wasted paper and supplies.
Manage your documents
Streamline your digital transformation by establishing comprehensive digital workflows that align with your data capture, preservation, and business needs. We recommend efficient, vendor-agnostic ways to convert paper documents to digital via image capture, optical character recognition (OCR), and content management.
Optimize your fleet
Avoid unwanted costs, unnecessary disruptions, and unhappy teams by right-sizing your printing and imaging solutions. We provide total cost of ownership (TCO) analyses to help identify areas where you can save money – whether by exposing capability gaps, eliminating redundancies, or recommending best-fitting devices.
Monitor your devices
Make surprise service issues and lengthy maintenance requests things of the past with 24/7 device monitoring by our secure network utility. We can spot device malfunctions and mitigate workflow shutdowns by sending Authorized Service Providers to repair and maintain your fleet, saving you time and critical resources.
Manage your rollouts
Stage largescale device rollouts with ease through SHI's Integration Centers. From services such as warehousing, asset tagging, and online catalog management to best practices like custom box kits and palletized delivery, our integration experts work with precision to help you organize and deploy your printer fleet.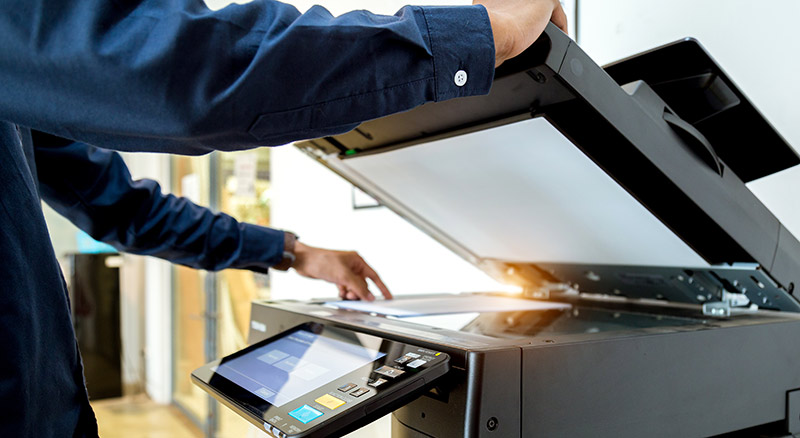 Turn your printer fleet into a printer armada
If you struggle to standardize your printing environment, reel in operational costs, or avoid unexpected maintenance issues, you're not alone. Properly right-sizing and optimizing your printer fleet requires analytical usage insight, resources dedicated to supplying and maintaining devices, and expertise on the brands and solutions available. From our Printer Assessment that highlights the intricacies of your environment to automatic fulfillment and monitoring services that keep your devices functioning and well-supplied, we help build hassle-free printing and imaging environments.
Get the expertise and flexibility you need
Managing your printing environment goes far beyond simply filling the paper trays. To keep your printer fleet sailing smoothly, SHI's certified print specialists provide deep insight into your devices and usage to help optimize your operations.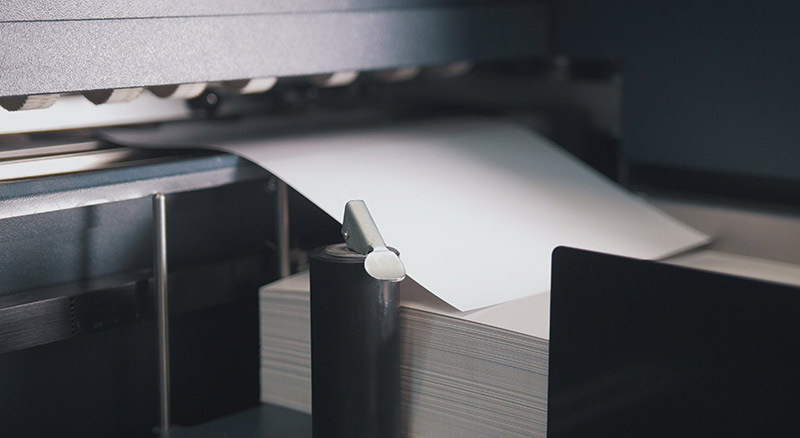 Enjoy expert service
Whether maintaining a diverse, distributed printer fleet or a small device footprint, organizations enjoy the value of Managed Print Services from SHI's certified print specialists. Our program manages the production of millions of pages every month with simplified visibility, insightful analytics, and real cost savings.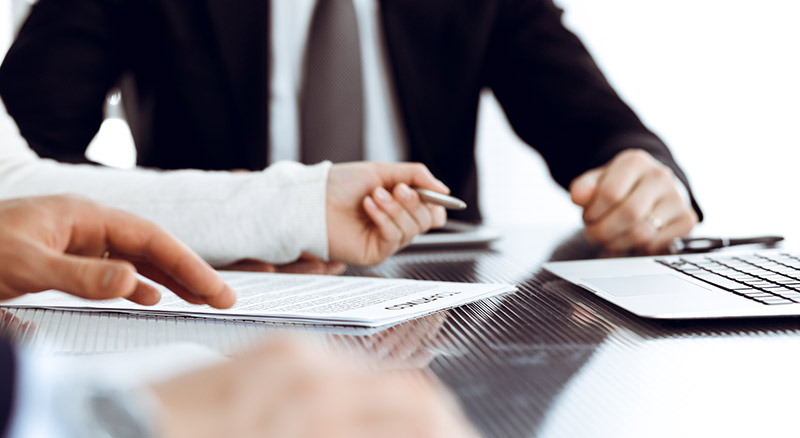 Manage your contracts
Businesses trust SHI to manage their service and maintenance contracts. Free up valuable time and resources by having our team negotiate with OEMs to ensure that your service is active, co-termed, and designed to match your service level needs. And because our teams are vendor-agnostic, you'll have no strings attached.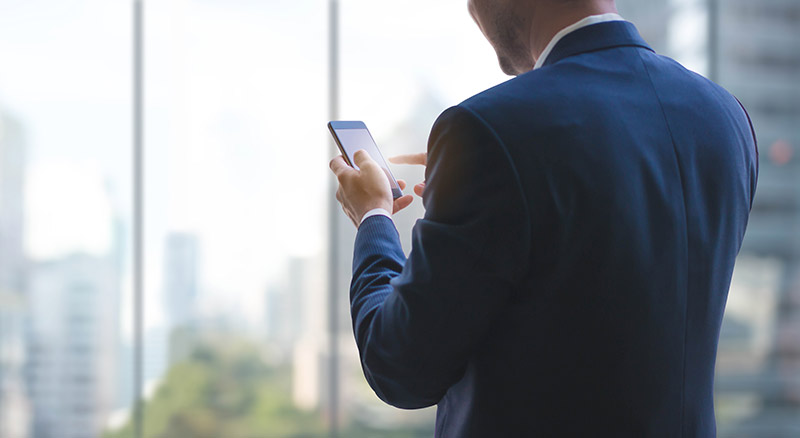 Print from any device
SHI's mobility printing solutions offer the flexibility your organization requires in a hybrid world. Your users can access the documents they need wherever they are, no matter what device they use. We offer document solutions for iOS, Android, BlackBerry, and Windows Phone to complement your mobile device strategy.
You Might Also Be Interested In: